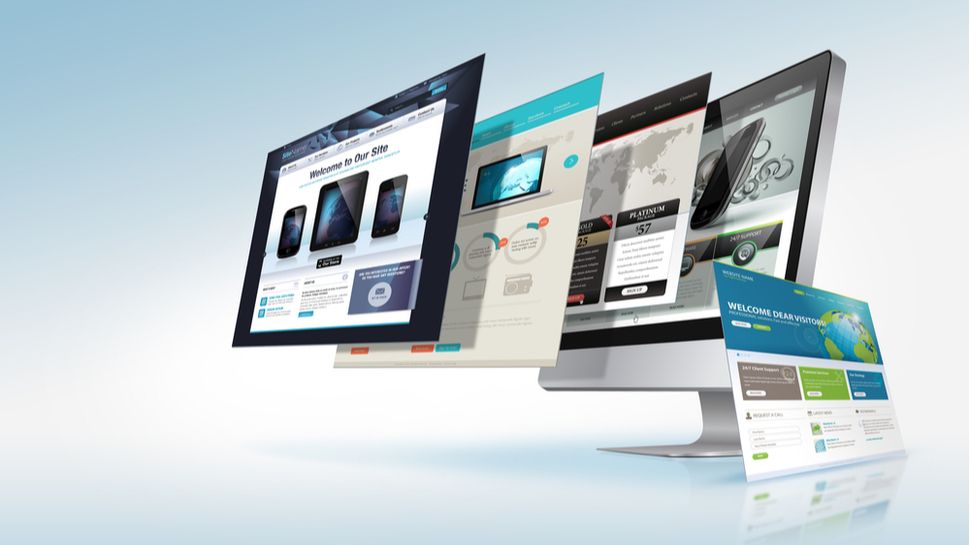 Best Free WordPress Themes of 2022
The Best Free WordPress Themes
If you're looking to design your WordPress site on a budget, these best free WordPress themes are a good place to start.
WordPress has so many themes available to customize the look of your site that having you narrow your search to ones that won't charge you is a helpful first step.
However, since there are hundreds of free themes, there are still several factors to consider before making your final choice.
To help you with this task, we have checked various options to help you navigate the maze of options and find the one that suits you best.
We narrowed it down to five free WordPress themes that we think could do the trick, focusing on key things like the selection of available demos and templates, customization options and ease of use, even for the most inexperienced WordPress user. Once you've gone through this list, you should be ready to make your choice.
The best free WordPress themes of 2022 in full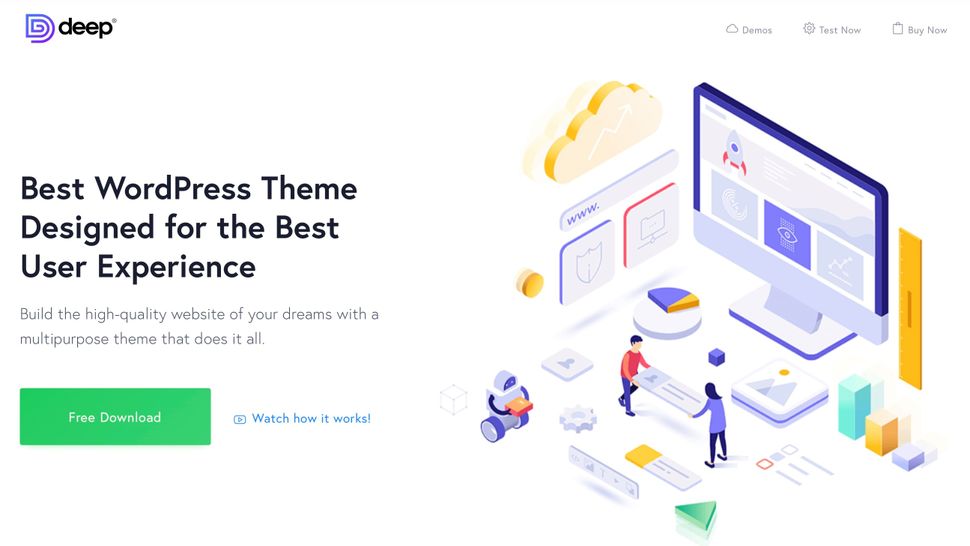 (opens in a new tab)
Free deep (opens in a new tab) is a simplified version of the premium Deep Pro theme, but it still has more than enough features to satisfy website builders on a budget. It comes with 28 free demos and website templates that you can apply to your own site with a click.
We liked the different specific builders available, like the Header Builder which lets you fully customize the header to suit your needs. The same goes for the footer and, of course, the main section of your site. Deep Free also comes with various widgets, to help you further customize your site, and even has some online store functionality (powered by the WooCommerce plugin).
We really like its use of responsive images, which means your images are automatically resized to fit the best resolution for the screen your site is viewed on – not only does this keep your site looking great, but it also reduces bandwidth usage.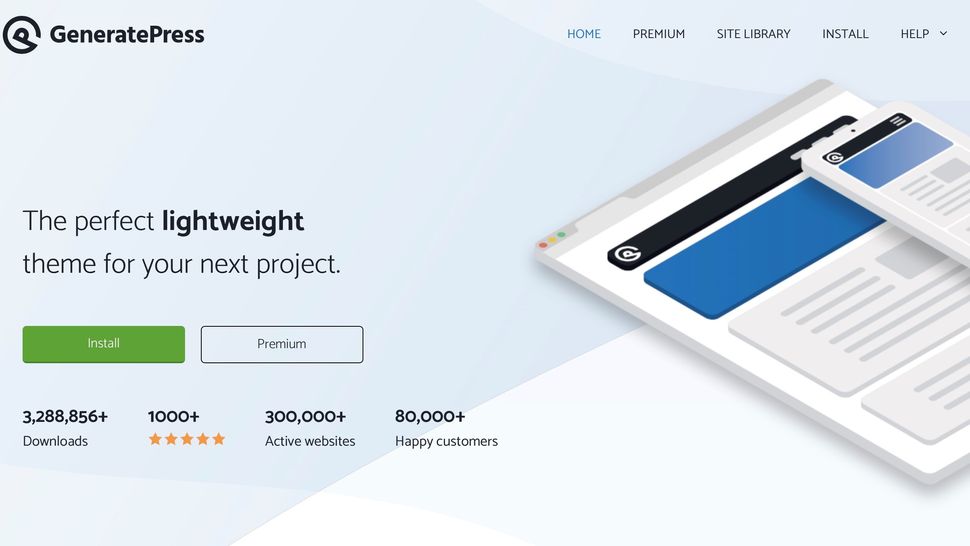 (opens in a new tab)
GeneratePress (opens in a new tab) boasts a small footprint and a focus and dedication to speed. It has a premium version that packs a lot of features, but its free version is great for those with more basic needs (not everyone needs to set up an online store, for example).
Its blocks and elements work with the WordPress block editor, allowing you to build your web pages with drag-and-drop ease. You can also change the layout, colors, and typography, which helps you create a more unique presence. If you're a fan of blogging, you'll find the usual view options like columns, masonry, and infinite scroll ready for you.
As you'd expect from one of the best free WordPress themes, it's optimized for search engines, but perhaps more interesting is its focus on accessibility and prides itself on following WCAG 2.0 standards. It also supports RTL (right to left) languages.
Read our review on best ecommerce platforms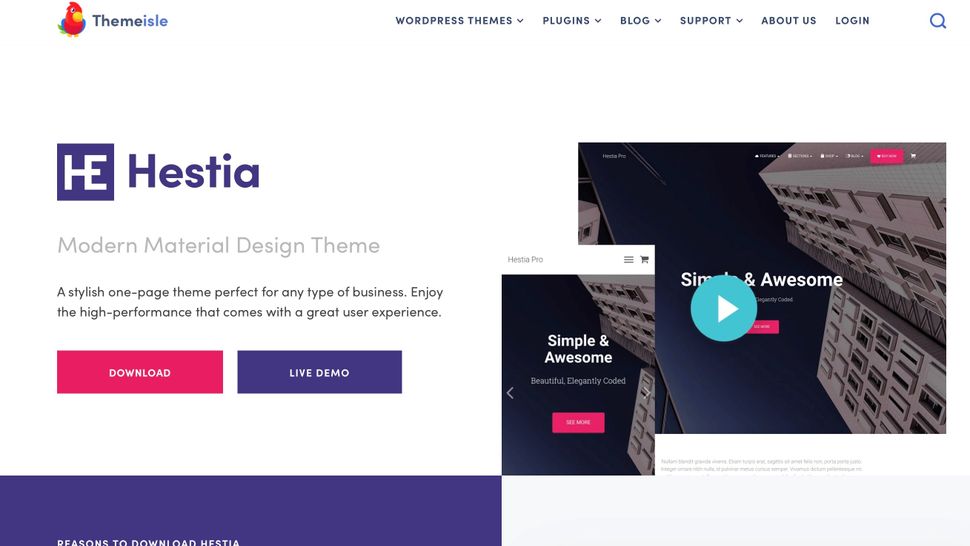 (opens in a new tab)
HestiaPro (opens in a new tab) is a powerful theme with immense power and versatility, but its free sibling is no slouch either. It is a good theme for beginners as well as professionals, and since there is no need to learn coding, you can instantly get into the creative side of web design.
You can change the design on the fly, and one of the features we liked was the ability to add parallax images in the header, to create a more visually striking website. If you want to write a blog, Hestia offers you different layouts and the possibility of organizing your publications by categories.
The theme is responsive, which means it will adapt to the screen it's viewed on, and even integrates with the WooCommerce plugin, if you fancy opening a small online store.
Read our review on best blogging platforms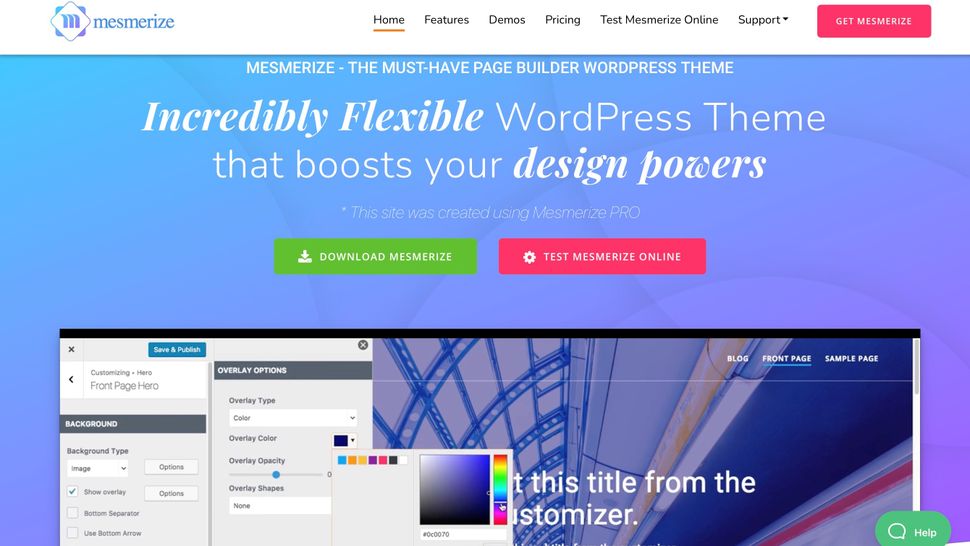 (opens in a new tab)
Hypnotize (opens in a new tab) advertises itself as being so customizable that no two sites will be alike. It comes with lots of pre-designed sections to help you build your page quickly, with no coding experience required, as is customary with the best and most versatile themes.
We really like its live content feature, allowing you to edit your page elements while seeing live results – no more clicking that preview button.
It also comes with a few different navigation layouts so you can choose the one that suits you best. As you'd expect from one of the best free WordPress themes, it's also fully responsive and even lets you add a video background to your page. If there is a limitation, it's that the free version limits you to single-page sites.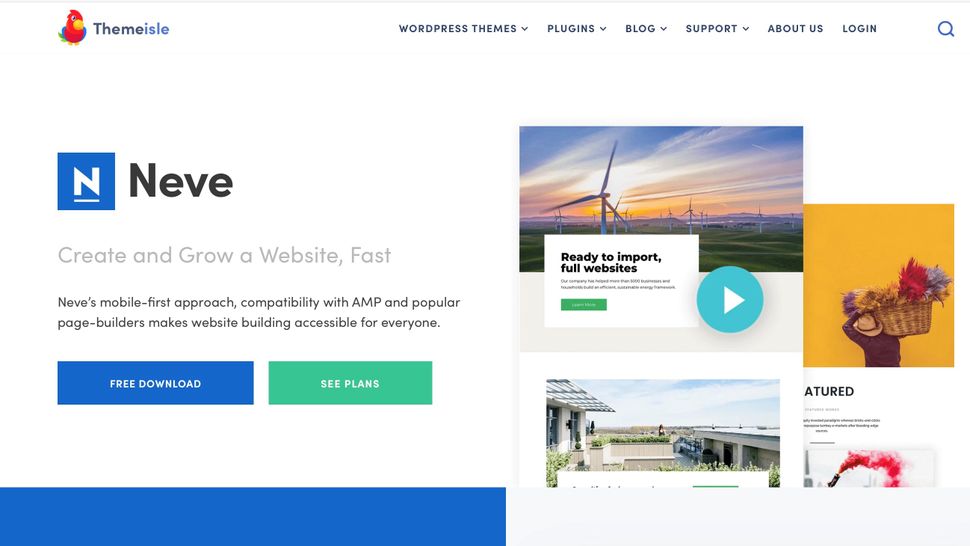 (opens in a new tab)
Neve (opens in a new tab) makes it to this list of the best free WordPress themes because it's a great theme for beginners, especially those who prefer to do as little as possible to have an attractive site.
To that end, Neve comes with starter sites – templates with all the blocks and elements ready to use – all you have to do is replace the placeholders with your own text and images.
Thirty-two of these starter sites are free, so they complement the free version of this theme well. You can, of course, customize these starter sites, but they're pretty well done and will look great as is.
Another good design feature of Neve is its focus on mobile platforms, ensuring that your site will look great on the screen it's viewed on and load quickly, even on mobile or tablet.
How to choose the best free WordPress theme for you?
Although we've narrowed down the choice of free WordPress themes to five in this list, that's only a fraction of the free choices available to WordPress users. So it's worth stressing again that the look and feel of a website is an entirely subjective matter, and the first stop for anyone looking for a new theme is to browse the working demos available with almost any the themes.
This should give you a first idea of ​​how you want your website to look, which brings you to the next consideration: personalization. If you want a very low-maintenance design process and just tweak the demo of your chosen theme a little, a free theme that doesn't come with a variety of layout and page-tweaking features. display may suffice.
Conversely, if you plan to make bulk edits or even build a page from scratch, choosing an easy-to-use theme – with features like drag-and-drop and live-editing direct – should be your priority.
The Best Free WordPress Themes: How We Pick
As mentioned above, filtering the hundreds of WordPress themes down to just five is not an easy process. It's also not exhaustive, and there are many more that might still do the trick.
Nevertheless, this list of the best free WordPress themes has been compiled by considering a number of essential options. While all of these items listed are free, some save their considerable firepower for paid premium versions, and we've noted where this is the case.
We also took into account levels of customization and how much it is possible to modify the built-in style, knowing that some users prefer a completely out-of-the-box solution, while others will prefer to spend time tweaking each element. . to their preferences.
Finally, we also took note of the number of demos and templates available with each theme, whether a theme works with popular WordPress plugins and editors, and whether it is dynamic and adaptable to multiple devices.