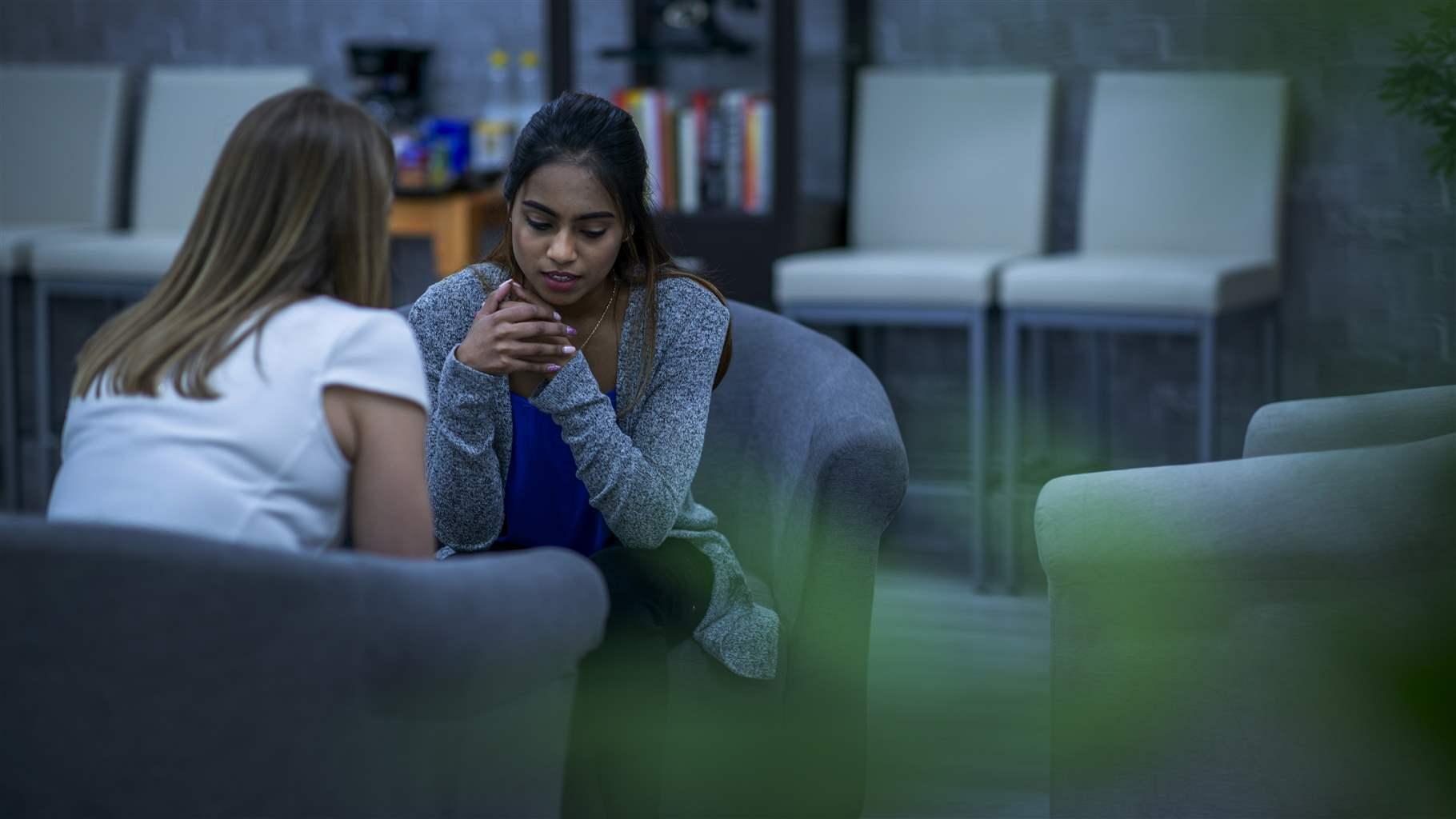 How to transform the response to people experiencing a mental health crisis
Editor's Note: This article was updated on December 10, 2020 to quote the Treatment Advocacy Center.
Every day in the United States, many more people with serious mental health problems are in prison than in mental health facilities, according to the Treatment Advocacy Center. In Miami-Dade County, Florida, a large percentage of adults suffer from a mental illness such as bipolar disorder or schizophrenia. Steve leifman, judge at the criminal court and creator of Criminal mental health project, aims to place people with mental illness in treatment rather than in prison. He spoke to The Pew Charitable Trusts about the nationally recognized program.
This interview has been edited for clarity and length.
Q: Many states find it difficult to respond to people with mental health issues who are in conflict with the justice system. For more than a decade, the Criminal Mental Health Project has served as a model for the courts. How did this project start?
A: In 2000, I spoke to a couple whose son was in prison. They were very distraught and begged me to help them. He was the former head of a hospital's psychiatry department and a Harvard-trained psychiatrist. He also suffered from late-onset schizophrenia, was homeless, and continued to retrain through the criminal justice system. I made the mistake of promising them that I could help them. I was new to the bench and assumed there was a mental health system we could send him to.
Q: What happened when his case came before you?
A: He was consistent, thoughtful, and knew more about the mental health system than I did. And then he had a full-blown psychotic episode. It was horrible. He ended up spending 10 to 12 weeks in prison while waiting to be assessed for his competence. The reviews came back and said he was not only incompetent, but even met Florida's very high standards for involuntary engagement because he was extremely dangerous to himself or to others.
Then I learned that as a county court judge, I had absolutely no legal authority to involuntarily commit him to a mental hospital. My only option was to release him on the street. I can't tell you to this day if he's dead or alive.
Q: Why did this happen?
A: Because he was only charged with committing a misdemeanor, he was not eligible for a hospital skills restoration facility. And because I'm a county court judge, I didn't have the legal authority to put him in a civilian mental hospital. Unfortunately, this results in people with mental illnesses continually retraining in the criminal justice system. The bottom line is that there is not a single entity that is responsible for this complex population.
Q: How does the Criminal Mental Health Project work?
A: When we launched our project, we held a summit with traditional and non-traditional stakeholders and devised a two-part approach: before and after arrest.
Q: Explain what happens during the pre-arrest phase.
A: We provide police officers with Crisis Intervention Team (CIT) Police Training, a 40-hour training program that teaches law enforcement officers how to identify people in a health crisis. mentality, how to defuse the situation and where to take people. for treatment rather than stopping them. We now have the largest squad of CIT officers in the United States, over 7,600.
Q: How has this training helped you?
A: It has made the police so much more empathetic towards people with serious mental illnesses and trauma. That's a big part of why they arrest so few people with mental illness – they really understand and are able to approach people in a calmer manner.
Q: Does the data support this?
A: From 2010 to 2019, Miami-Dade's two largest police departments, Miami-Dade City and Miami-Dade County Police Departments, handled 105,268 mental health calls and only made 'to 198 arrests. They diverted 18,608 people from prison and helped 66,556 access treatment. It is breathtaking.
These diversions represent 3,757 fewer bookings per year. And since the average stay for a person arrested for a misdemeanor is almost 30 days at $ 265 per day, that equates to 109,704 days in jail less. This equates to 300 years of bed days in jail, saving the county an annual cost of $ 29 million.
Q: What happens to people with mental illness who are arrested?
A: Within three days of arrest, we physically transfer people from prison to a Crisis Stabilization Unit, where they can be held for up to two weeks. Once they start to stabilize, we send a member of our team, trained in motivation techniques, to try and persuade them to participate in our volunteer program. If they agree, and most of them do, they are transported directly to the courtroom, where one of our eight peer specialists awaits them with clothes, food, medicine. and transport to accommodation.
Q: What happens to these individuals when they come before a judge?
A: The court is watching them. We perform three screenings: psychosocial screening to get a clear idea of ​​their illness and clinical needs, an assessment of substance use disorders and a criminogenic risk assessment. The tools we use are all validated and free in the public domain.
Q: How is the project funded?
A: Through federal, state and local dollars. When we applied for federal grants, our county agreed to continue the grant programs if we were able to show measurable positive results.
Q: Was the program successful in preventing individuals from recycling through the system?
A: The recidivism rate among our crime population has increased from 75% to 20%.
Our criminal recidivism has dropped to around 25%. For those charged with crimes, prison bookings and days spent in prison fell by 59% and 57%, respectively. That's 31,000 days less in jail, almost 84 years in jail just for our criminal agenda.
Q: Has there been a decrease in the number of people imprisoned for the first time?
A: Since 2008, the number of prison bookings has fallen from 118,000 per year to 53,000, more than half of a reduction in arrests in Dade County, and our audit of prisons has dropped from about 7 300 detainees to 4,000.
Q: How does reducing prison bookings save taxpayer dollars?
A: People usually say it's about cost savings. It's not; it's a cost shift, which is OK. But we also closed one of our three main prisons. This is $ 84 million in actual savings as well as other positive aspects attributable to the program.
Q: What are these positive points?
A: Our police shootings have dropped sharply. We just completed a study with the Miami City Police Department comparing the five years before our CIT program started and the five years after. We went from 90 shootings in the five years before the CIT to 30 in the next five years after the CIT was implemented. Now it's stable at two or three a year, at most. As a result, the city's liability costs were drastically reduced, saving taxpayers hundreds of millions of dollars in losses. [from lawsuits against the city for wrongful death], and bond ratings have improved due to so few shootings. That's still tens, if not hundreds of millions of dollars in savings for the county and the taxpayer.
Q: How has COVID-19 affected what you do?
A: We're not taking a lot of new cases right now, so I'm thankful that the police make so few arrests. But 40%, 50% of people in prison have the virus. It's just awful. You should not be sentenced to death when you are arrested in possession of a dairy cart. And it is difficult for our staff not to be able to have direct contact with this population.
Q: Were you able to identify the positive results of the impact of COVID-19 on the system?
A: We have been quite successful in monitoring our clients through Zoom. It was better to see individuals in their living environment rather than in the backyard. They are so much more relaxed and not nervous. You see them as individuals, not accused, and that makes it easier to communicate with them.